Virtual Pediatric Therapy: Assessment and Intervention using Telehealth as a Service Delivery Model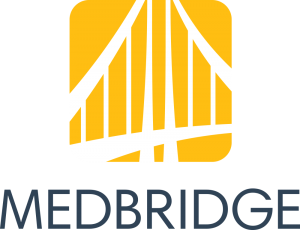 Enroll in Online Course
Course Chapters & Learning Objectives:
Examine the foundation of telehealth practices for pediatric occupational therapists, physical therapists and speech language pathologists
Learn effective methods to utilize telehealth platforms to perform pediatric evaluations
Develop a repertoire of therapeutic activities for telehealth interventions with limited resources
Implement creative problem-solving strategies to address unique circumstances that can occur when conducting online therapy
Course Description
Telehealth is an alternative service delivery model that pediatric occupational therapists and pediatric physical therapists can use for implementing therapeutic interventions. Research supports the efficacy of telehealth in pediatric OT and PT populations, but providing this form of pediatric therapy comes with a unique set of challenges. Therapists new to this delivery model need to be equipped with practical information on how to conduct evaluations and effectively implement therapeutic interventions.
In this presentation, pediatric therapists will learn how to utilize telehealth to evaluate clinical observations, motor skills, sensory processing, and occupational performance. Therapists will also develop a ready-to-implement list of teletherapy activities using common, everyday objects that they can put to practice immediately. This presentation is applicable for occupational therapists, physical therapists, and speech-language pathologists who work in pediatric settings.
Testimonials
"(Jenny's presentation) had a lot of practical examples and great ideas! Very motivating!"

Teacher
"One word-PRACTICAL! The videos, slides, books and websites she shared…all are such a blessing! Excellent resource for an OT!"

Occupational Therapist
"I just love the terrific idea's Jenny introduced in the seminar. She definitely knows how to think outside the box!"

Speech Language Pathologist
"Dear Jenny, Just wanted you to know that we used Ready SET Go! for therapeutic Camps during the summer and it was a HUGE success. The parents were very happy and the children had a great time. We are seriously thinking about continuing it during the school year, too. Anyway, thanks for the great training."

Physical Therapist
"Excellent presentation. The course was well planned and executed. Best seminar I've attended yet!"

Attendee
"Jenny is REAL. Great presentation – Lots of examples!"

Attendee
"Jenny has been the best speaker I have ever seen!"

Attendee
"Jenny adds stories and brings it home by using personal experiences"

Attendee
"I liked Jenny's voice, enthusiasm, and knowledge base"

Attendee
"Jenny is very outgoing and funny. Great IDEAS!"

Attendee