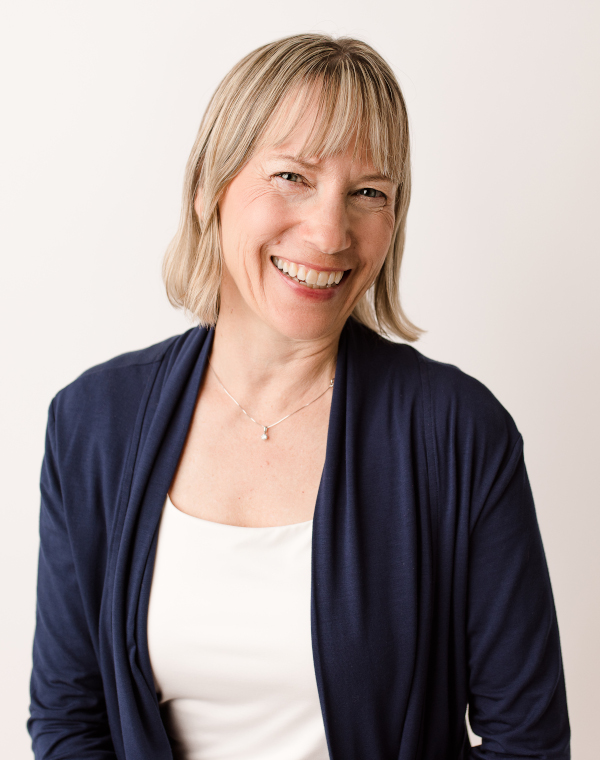 My story begins in the Appalachian Mountains, where, as the youngest of 11 children, I lived my early childhood years in a country home in North Carolina and grew up in a small town in Kansas, planting roots in the Heartland. As you might well imagine, since there are 11 of us, there are significant differences between my siblings. After all, when I was born, my oldest sister was 20! But even though we are all unique, we also share one thing in common – each one of us has struggled with sensory processing difficulties.
Looking back, I think this is why I first became interested in learning how to help children and their families who struggle in similar ways. My introduction to sensory integration theory was at the University of Kansas where I earned my Occupational Therapy degree in 1990. After graduation, I received advanced training in sensory processing disorder (SPD) at the STAR Center in Colorado where I earned my certification as an advanced mentored clinician in SPD.
As I worked with these dedicated people, I found that I love to help others help children. This was the genesis of my second career – that of educator. Everyone has a unique set of skills and talents. One of my talents is the ability to think creatively about the practical applications of research. Because I have struggled to advocate for my own sensory needs and have worked with many children (including my son) to help them do the same, I have been focused on developing implementable strategies that parents, teachers, and therapists can use to help children.
My second talent is the ability to effectively explain these strategies to others. If you haven't realized it by now, I will state it plainly: I have a passion to help children. And I have an equally strong passion to help others help children. That is my life's occupation.
Over the past 15 years, I have traveled to many places in this country and have been privileged to teach parents, teachers, and therapists. I have shared with them what I have learned and, most importantly, what I have practiced, in order to help them help children with SPD. The response has been amazing. Those who attend my presentations and seminars have consistently reported that they walk away with a better understanding of SPD and a clearer grasp on what they can do to help the children they serve. Each attendee leaves my presentations and seminars with research-based practically-proven strategies that they can immediately implement in their homes, classrooms, and clinics.
In my career, I have worked in both schools and private clinics. In each of these settings, I listened to both teachers and parents who shared with me the challenges they face as they work with children with SPD. Of course, I have also worked with the children themselves. My role as an occupational therapist helped me to understand the challenges children confront as well as the difficulties parents, teachers, and therapists face in helping them achieve social and academic success.
The more people I have met in my travels, the more I am convinced that we are all in this together. Many of our children face steep challenges – they look to their teachers, therapists, and parents for help.
I am convinced that it is in working together we can help children develop skills to be successful students, maintain healthy self-esteem, develop the ability to make friends, and pursue their dreams.
Learn how Jenny's journey can add value at your next event – click here.
Jenny's Credentials
Bachelor of Science in Occupational Therapy with Distinction 1990
Licensed & registered pediatric occupational therapist clinician for 30 years
Certified Kids Yoga Teacher
Advanced Mentored Clinician in SPD from STAR Center
Publications & Products
Book Author Learn to Move, Move to Learn: Sensorimotor Early Childhood Activity Themes (AAPC 2004)
Book Author Learn to Move, Moving Up! Sensorimotor Elementary-School Activity Themes (AAPC 2008)
Educational Video – Sensory Processing Disorder DVD & Kit: Simulations and Solutions for Parents, Teachers and Therapists
(WINNER of the 2007 Autism Society of America Media Excellence in Video Award)
Instructional Video – Learn to Move, Move to Learn, Dinosaurs! (AAPC 2005)
Author of Chapter 11 'Autism & Sensory' in Autism Spectrum Disorders (Pearson Education, Inc 2011)
Technical Reviewer for book The Everything Parents Guide to Sensory Processing Disorder (Adams Media 2014)
Children's Music CD – Sing, Move, Learn (AAPC 2006)
Invention – 'Weigh Cool Bracelet' (Abilitations 2006)
Invention – 'Letter Treasure Hunt' Handwriting Board Game (Therapro 2014)