Solutions for Sensory Related Behavior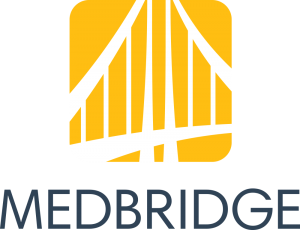 Enroll in Online Course
Course Chapters & Learning Objectives:
Examine neuroscience research for sensory processing disorder (SPD).
Discuss characteristics and symptoms of the six SPD subtypes.
Implement effective sensory strategies for alerting, modulating and calming.
Course Description
This course examines the six subtypes of sensory processing disorder (SPD) and distinguishes sensory related behavior for modulations disorder, which impacts regulation and attention, sensory-based motor disorder, which impacts success with functional motor coordination tasks, and sensory discrimination disorder, which impacts academic learning. Current SPD neuroscience research will be examined for evidence-based practices in SPD. Learners will develop a repertoire of practical and easy-to-implement sensory strategies they can use immediately with children.
Testimonials
"(Jenny's presentation) had a lot of practical examples and great ideas! Very motivating!"

Teacher
"One word-PRACTICAL! The videos, slides, books and websites she shared…all are such a blessing! Excellent resource for an OT!"

Occupational Therapist
"I just love the terrific idea's Jenny introduced in the seminar. She definitely knows how to think outside the box!"

Speech Language Pathologist
"Dear Jenny, Just wanted you to know that we used Ready SET Go! for therapeutic Camps during the summer and it was a HUGE success. The parents were very happy and the children had a great time. We are seriously thinking about continuing it during the school year, too. Anyway, thanks for the great training."

Physical Therapist
"Excellent presentation. The course was well planned and executed. Best seminar I've attended yet!"

Attendee
"Jenny is REAL. Great presentation – Lots of examples!"

Attendee
"Jenny has been the best speaker I have ever seen!"

Attendee
"Jenny adds stories and brings it home by using personal experiences"

Attendee
"I liked Jenny's voice, enthusiasm, and knowledge base"

Attendee
"Jenny is very outgoing and funny. Great IDEAS!"

Attendee