Purposeful Play Solutions for Sensory Modulation in Early Intervention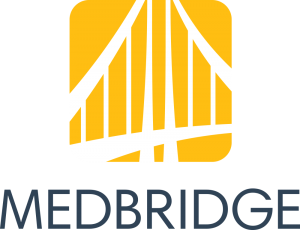 Enroll in Online Course
Course Chapters & Learning Objectives:
Identifying Sensory Modulation Disorder in Infants and Toddlers
Simple Solutions to Manage Sensory Modulation Symptoms in Infants and Toddlers
Sensory Strategies for Childhood Occupations in Early Intervention
Course Description
In this course, therapists learn to identify sensory modulation challenges in infants and toddlers by utilizing skilled clinical observation, parental input, and assessments. Case studies are examined in detail, including both initial assessments and therapeutic interventions, as a foundation upon which to build a comprehensive understanding of effective treatment planning. This course provides a repertoire of practical sensory solutions for infants and toddlers, which address challenges specific to each sensory system using evidence-based studies. Sensory strategies target modulation disorders in infants and toddlers through interventions addressing childhood occupations: eating, bathing, sleeping, dressing, and playing. This course is applicable for occupational therapists, physical therapists, speech-language pathologists, and other professionals working in early intervention.
Testimonials
"(Jenny's presentation) had a lot of practical examples and great ideas! Very motivating!"

Teacher
"One word-PRACTICAL! The videos, slides, books and websites she shared…all are such a blessing! Excellent resource for an OT!"

Occupational Therapist
"I just love the terrific idea's Jenny introduced in the seminar. She definitely knows how to think outside the box!"

Speech Language Pathologist
"Dear Jenny, Just wanted you to know that we used Ready SET Go! for therapeutic Camps during the summer and it was a HUGE success. The parents were very happy and the children had a great time. We are seriously thinking about continuing it during the school year, too. Anyway, thanks for the great training."

Physical Therapist
"Excellent presentation. The course was well planned and executed. Best seminar I've attended yet!"

Attendee
"Jenny is REAL. Great presentation – Lots of examples!"

Attendee
"Jenny has been the best speaker I have ever seen!"

Attendee
"Jenny adds stories and brings it home by using personal experiences"

Attendee
"I liked Jenny's voice, enthusiasm, and knowledge base"

Attendee
"Jenny is very outgoing and funny. Great IDEAS!"

Attendee