Healthy Bodies and Healthy Minds: Sensory Strategies for Promoting Wellness in Children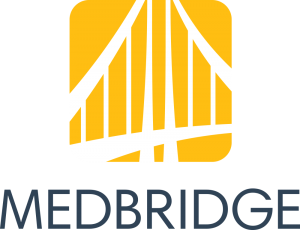 Enroll in Online Course
Course Chapters & Learning Objectives:
Identifying Occupational Wellness Needs in the Pediatric Population Through Evidence-Based Practices
Occupation-Based Wellness Interventions for Children and Youth Part One: Nature and Nutrition
Occupation-Based Wellness Interventions for Children and Youth Part Two: Deep Breathing, Meditation, and Mindfulness
Yoga Poses as Therapeutic Intervention for Children and Youth
Course Description
In this course, therapists learn innovative ideas on how to integrate health and wellness interventions and strategies into the daily lives of youth struggling with childhood disorders that impact emotional regulation, attention span, problem solving skills, social interactions, and physical health. The American Occupational Therapy Association's 'Vision 2025' identifies health and wellness as a focused key practice area for therapists in the 21st century. Because health is an important component of both physical and emotional well-being, there is an increased need for wellness-related services. Research studies examining health-related interventions indicate promising results for children's well-being. Implementing these interventions into daily life improves a child's neurophysiological symptoms resulting from SPD, ADHD, ASD, and decreased exposure to nature. As the number of children with SPD increases and the correlation between nature-deficit disorder and prevalent childhood disorders is established, it is imperative for therapists to incorporate wellness interventions into their therapeutic strategies. This course identifies a decrease in physical activity as a key problem in children with sensory processing disorder (SPD), attention deficit disorder (ADHD), autism spectrum disorder (ASD), and nature-deficit disorder. Therapists are introduced to a variety of wellness strategies focusing on meaningful occupations, including outdoor activities in nature, therapeutic gardening, yoga, deep breathing, and mindfulness activities. These wellness interventions teach children many important skills that can be applied to daily life experiences.
Testimonials
"(Jenny's presentation) had a lot of practical examples and great ideas! Very motivating!"

Teacher
"One word-PRACTICAL! The videos, slides, books and websites she shared…all are such a blessing! Excellent resource for an OT!"

Occupational Therapist
"I just love the terrific idea's Jenny introduced in the seminar. She definitely knows how to think outside the box!"

Speech Language Pathologist
"Dear Jenny, Just wanted you to know that we used Ready SET Go! for therapeutic Camps during the summer and it was a HUGE success. The parents were very happy and the children had a great time. We are seriously thinking about continuing it during the school year, too. Anyway, thanks for the great training."

Physical Therapist
"Excellent presentation. The course was well planned and executed. Best seminar I've attended yet!"

Attendee
"Jenny is REAL. Great presentation – Lots of examples!"

Attendee
"Jenny has been the best speaker I have ever seen!"

Attendee
"Jenny adds stories and brings it home by using personal experiences"

Attendee
"I liked Jenny's voice, enthusiasm, and knowledge base"

Attendee
"Jenny is very outgoing and funny. Great IDEAS!"

Attendee